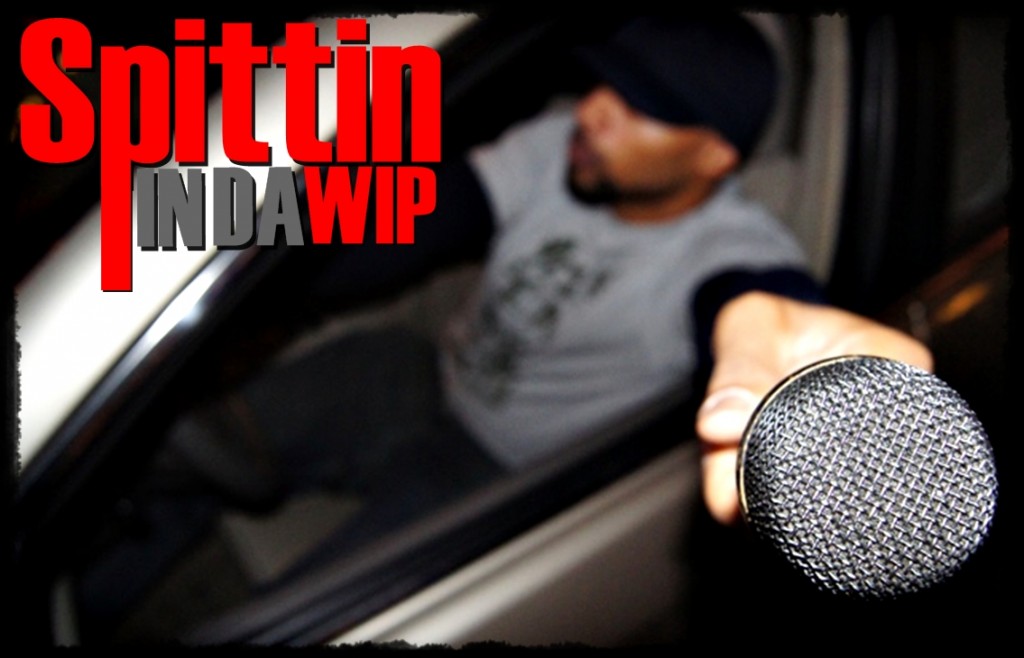 1. How do I get on Spittin In Da Wip?
To get on Spittin In Da Wip contact us via our Facebook page facebook.com/spittinindawip
2. Is there a fee to be on the show
Yes, It cost $60 to appear on Spittin In Da Wip.
-We award the top ranked emcees who appear on the show every month.
3. How many times can I get on the show and compete?
Once a month
4.Where do you film Spittin In Da Wip? 
We film Spittin In Da Wip in NYC for the most part but we will be going on the road to film in select cities throughout year. There will be announcements made with updates about our travels.
5. Where does Spittin In Da Wip, air?
The shows get posted right here on SpittinInDaWip.com, our sister site SugarCayne.com, Crazy Al Cayne's official Youtube channel and our associated social sites
6. Can I Embed/Share The Episodes?
Yes!! All the videos are Youtube videos and we encourage you to share them
7. Can I curse?
No!! No cursing is allowed on the show THIS INCLUDES THE N-WORD. If you curse we will mute the curses. This will prolong the editing processes which will increase the time it will take for us to post the episode online. Cursing will have a negative impact on your ratings
8. If I Mess up my vers can I do it over?
NO! You gotta come correct!! If you mess up you have to keep going until the beat ends. NO DO OVERS
9. How are the episodes judged/rated
There are different criteria that we rate the performances to determine who the top emcees are.
Delivery: This criteria is based on an emcee's ability to deliver their bars. We can hear what your spittin but can we feel it?
Content : This criteria is based on the content that the emcee is talking about. Is it deep? Is it imaginative? Is it conscious? Is it creative? All of those factors and more go into how we rate Content. If your not talking about much in your rhyme or your not creative with your content, you won't be getting a high rating in this criteria.
Lyrical Skill : This criteria is based on how the emcee's put their words together, their flow, the complexity of the flow,
Stamina: Based on the emcee's ability to rock the whole beat. The beats are about 4mins so there's plenty of time for emcee's to spit as many bars as they want. But if you have to stop and think about what rhyme to say next or take too long to start your vers, you won't be getting many Stamina points.
Freestyle : This criteria is based on an emcee's freestyle. The length and quality of the freestyle are also factors to the rating. Remember all the other criteria's apply to the freestyle so make sure you bring your best bars. Don't try to be a hero and spit some garbage freestyle and think your gonna rank hi because you did a free,  ALWAYS BRING YOUR A++ GAME! 
What do we consider a "Freestyle"?  A freestyle is not pre-written or memorized……it spontaneous, fresh bars off the top of your head.
10. Who rates the episodes?
The episodes get their official contest rating by the Spittin In Da Wip Judges. They follow the guidelines of the set criteria when they rate each episode
But viewers can also let their voices be heard via a comment section on each episode. They also can rate the emcee's performance via the sliders in the comment box. Each V-visitor's rating will have an impact on the emcee's chart position on the "People's Choice Chart"
11. Can I do a vers from a song I already did? 
NO! We strongly recommend you come with new bars
12. Do I have to spit a freestyle?
NO. You don't have to spit a freestyle, your allowed to spit a "Written", "Freestyle" or a combo of the two("Fritten"). Most importantly spit your best bars!
13. Can I bring my own beats?
Nope! You have to spit over a random beat created by Sugar Cayne
14. Do I get to hear the beat before I pick it?
Absolutely Not! You'll be selecting a beat from a random list, all the beats have names, once you pick the beat name we'll start the music and then you start spittin.
15.What If I don't like the beat I picked?
After you pick a beat you have to spit to it no matter if you love it or hate it. FYI not every beat is going to be good, some are gonna be terrible, it's part of the game.
16. How do the monthly awards work?
We rate the competition episodes every month and we award the top emcee with the highest rating in each criteria. We hand out the awards every month and artist can compete once every month.
17. Can I film more than one episode for different months in one session?
Yes but you'll be charged the $60 fee per episode
18. How do the stats work?
We keep track of every emcee's performance and results. We create monthly stats charts for competitors to see how they did in each criteria as well as their overall results from each episode they appear in.
View a monthly competition stat list HERE
19. Can singers get on the show?
Yes! We're developing the Singing In Da Wip competition series. All the same rules as Spittin In Da Wip just for singers.