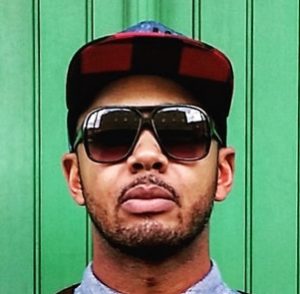 Name

Substantial

Nationality

United States

Leagues

Spittin In Da Wip

Seasons

2017 T.Points, Feb 2017, Mar 2017
When Stan B. Robinson was given the moniker, Substantial, the Maryland born MC was anxious to know why the name was chosen for him. His friend replied, "It's a word with many meanings, mostly positive. Real, strong, essential, influential. It represents the music you make." The bar was set high from the onset.
With his 1st album, To This Union A Sun Was Born (Hyde Out Productions) Substantial delivered a critically acclaimed debut album after being sought out by the late Nujabes, who also produced most of the record. His 2nd album and QN5 Music debut, Sacrifice, also well received, landed him on MTV, BET & VH1. When Sub's 3rd album, Home Is Where The Art Is was released by Mello Music Group in 2012, Ebony.com said "you need this in your life if you're a lover of hip-hop." Substantial has also released several mixtapes, group projects and compilations including his popular tribute to Philadelphia songstress, Jill Scott, entitled Jackin' Jill.

Mello Music Group Producer/MC Oddisee had this to say about his DMV brethren: "Substantial got an ill flow. His cadence is so rhythmic, so razor sharp and it's so consistent… But the subject matter of the music isn't compromised by him always trying to deliver some pristine delivery …you get style and substance."

His top notch skills and unique baritone vocals have taken him around the globe touring various countries in Asia, Europe & North America. He has collaborated with a long list of artists which includes names like the legendary Godfather of Hip Hop, Kool Herc, Bootsy Collins, all-star rockers Gene Simmons & Bruce Kulick of KISS, Oddisee, CunninLynguists, GRAMMY nominated singer/songwriterCarolyn Malachi, Marcus D & electronic music producers Chew Fu & Ferry Corsten to name a few.
With a slew of accomplishment under his belt in the music industry, what Substantial is most proud of his youth advocacy work with children, teens and young adults. He has and still, in some cases, facilitates Hip Hop based programs for organizations such as Covenant House, Baltimore City & Prince George's County Public Schools, & Maryland-National Park & Planning Commission inWashington, DC & Maryland.
Adding a new chapter to his quietly impressive career, Substantial has returned to the studio to work on his 4th solo album. The new LP will feature production from Oddisee, Marcus D, Algorythm (of The Stuyvesants), & The Other Guys. Given his track record so far, you know Substantial will live up to his name and set the bar higher this time around.
For the latest news on Substantial visit IAmSubstantial.com
Spittin In Da Wip
| Month | Team | Content | Delivery | Skill | Stamina | Free | Avg | App | Wins | Pts |
| --- | --- | --- | --- | --- | --- | --- | --- | --- | --- | --- |
| Feb 2017 | | 0 | 0 | 0 | 0 | 0 | 0 | 0 | 0 | 0.00 |