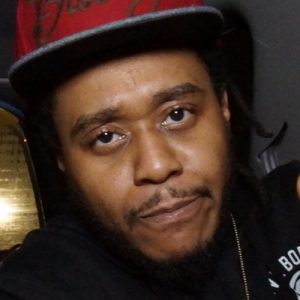 Name

Demorne Warren

Nationality

United States

Leagues

Spittin In Da Wip

Seasons

2017 T.Points, Jan 2017
M.C., or Emcee, Griot, Urban Journalist, Trend Forecaster and Hip Hop Historian are just a few names that describe this artist. Hailing from South Side Jamaica Queens NY, Demorne Warren aka D- Dub/ D- 007 grew up in the mid 1980's – 1990's during the golden era of hip hop. This is when he first began to sharpen his skills. As a teen Demorne and 2 friends formed a group named Exile. The trio later became a duo, before Demorne would eventually go solo. After meeting Queens producer Migz, in the late 90's Demorne was introduced to Harlem producer Felix Nevarez, producer the late Roberto Yepez and Pauly On. All of them were in school for music (except Demorne) and they started recording songs in the legendary D&D studio. They would soon name the crew and company Do For Self Entertainment taken after a slogan by the Black Panther Party. 

Those early recordings in D&D studio laid the groundwork for their sound and some of those songs were featured on Demorne Warren's debut album "The World According To D…" released in 2006 on Do For Self Entertainment LLC. Before D&D Studios closed down in 2002 while recording in there Demorne was a featured artist on albums by Da BeatMinerz "Brace 4 Impak" on Rawkus Records and Krumb Snatcha "Respect All Fear None" single "Strike Back Closer to God Part 2" on D&D Records. Since 2006 when Demorne Warren put out his first album "The World According To D…" on Do For Self Entertainment he has performed and is promoting his music by appearing on a number of mixtapes, websites and local T.V. shows, Including Coast 2 Coast, Dat Piff, VladTV, Allhiphop.com, Spittin In Da Wip, and BuckTown USA and Video City to name a few.

Often Demorne Warren has put out music under the name D- Dub or D- 007 and is a frequently featured artist on Raps United Nations Mixtapes Vol 1, 2, and 3 presented by Billy Danze of M.O.P. In 2014 D-Dub was featured on (Super Producer) Domingo's album "Same Game New Rules" on the songs "Generate Heat" Featuring Rass Kass and Nutso as well as a solo feature song "Gotta Get Up" both also produced by Domingo.  
In May of 2016 Demorne Warren released the new album "Excelsior" on Do For Self Entertainment and We Build Hits. The singles off the new album Knock x 4 "So Exquisite" and Excelsior are getting plenty of spins on the radio (Sirius XM) and the video has been played on Video Music Box. The youtube views are climbing at over 22K in a few weeks. Demorne Warren is also a featured artist on arguably one of the hardest and hottest songs for the Summer/Fall of 2016 Billy Danze's Barclay's Music. All these recent albums, performances, videos and features like this is making it harder to deny this rising stars talent.
The following is a quote from Demorne Warren aka D-007 or as he said just call me Dub  "This album isn't intended to fit every radio playlist or follow the current fads of todays rap music. I just wanted to make a dope, expertly put together, fly, fun and classic album to be enjoyed from start to finish. I always strive to create classic material to be listened to for many years to come. I don't fear the sophomore jinx because I know most hip hop fans weren't aware or they didn't hear me on my first album "The World According To D" anyway, so I'm turning it up louder for them this time. Excelsior is out right now, so if you don't have it yet what are you waiting for get it today! Support real hip hop and what you like to hear and see so you can get more of it." Album available for download on CDBaby, iTunes, Google Play, Amazon, Spotify, Tidal and at the store tab of this website. Links Below
https://www.cdbaby.com/cd/demornewarren3​
https://itunes.apple.com/us/album/excelsior/id1113924331
https://play.google.com/store/music/album/Demorne_Warren_Excelsior?
https://www.amazon.com/Excelsior-Explicit-Demorne-Warren/dp/B01FMAC87K
Spittin In Da Wip
| Month | Team | Content | Delivery | Skill | Stamina | Free | Avg | App | Wins | Pts |
| --- | --- | --- | --- | --- | --- | --- | --- | --- | --- | --- |
| 2017 T.Points | | 8.2 | 9.09 | 8.7 | 8.4 | 3.2 | 7.52 | 1 | 1 | 37.59 |
| Jan 2017 | | 8.2 | 9.09 | 8.7 | 8.4 | 3.2 | 7.52 | 1 | 1 | 37.59 |