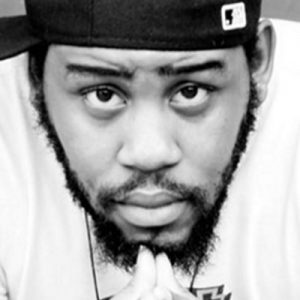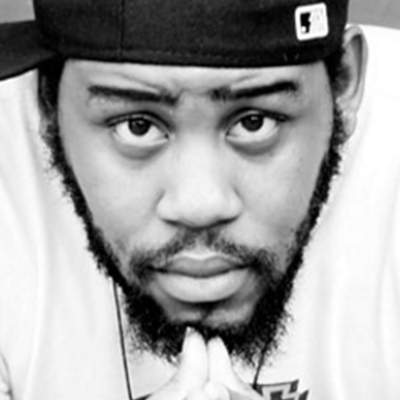 Name

Mikal Amin

Nationality

United States

Home Town

New Jersey

Twitter

@HRapgun

Leagues

Spittin In Da Wip

Seasons

2016, Feb 2016
About Mikal Amin:
Mikal Amin also known as THE HIRED GUN is an interdisciplinary hip-hop artist and educator. "Hired Gun" is a veteran of nine international music and educator tours including extensive work as a State Department Cultural Ambassador through the American Music Abroad program, and as the Artistic Director for the Harlem Biennele "Our Better Angels" project. The Brooklyn resident has implemented master classes, cultural workshops, lectured and performed in over eight countries on four continents including Nepal, Zimbabwe, Mozambique, Brazil, France and at such institutions and festivals as Arca Theater (Czech Republic), Columbia, Fordham, Alliance France, Palais De Tokyo (France), Shoko International Festival (Zimbabwe), Hip Hop Kemp (Germany), Azgo Festival (Mozambique), The Bushfire Festival (Swaziland) and The Lourve. The founder of Fresh Roots Music, and co-founder of Re:Education and Say Word Entertainment, he currently serves as program manager for Brooklyn Academy Music, and arts facilitator for the Cyphers for Justice at IUME, Teacher's College.
In 2008 he released "The People's Verses" a critically acclaimed album recognized by such taste makers as Wake your Daughter up, Rhymehouse, Ohword, HipHopinformant and Hip Hop Linguistics with various cuts and music videos from the album getting exposure and being selected for year end awards. He is recognized as one of URB magazine's Next 100 (2009) and 90.3 radio, The Voice of Harlem as 2009's "Best New Artist on the Come up". "HG" has appeared alongside legends, Rob Swift, Slick Rick, Fat Lip, J-Live, WordsWorth, Breezevahflowin and The Last Poets, in such famous venues as the Nuyorican Poets Cafe, Bowery Poetry Cafe, and the famed ARCA Theater in the Czech Republic. Since 2008 Hired Gun has toured extensively in Eastern Europe, South America and Africa. In 2010, his collaboration album "Skillz to Take Brazil" w/ partner Rabbi Darkside, and DJ Zajazza paired him w/ international artists from France and Brazil. In 2012, Mikal Amin released two EP's "The Hits and Pieces" and in 2015 released his second full length album, "#niceguysfinish" w/ co-collaborator ZQ
Mikal was also one of the first emcee's freestyle over the whole beat on Spittin In Da Wip during his first appearance on the show.
February 2016 episode http://www.spittinindawip.com/mikal-amin-spittin-in-da-wip-feb-2016/
Spittin In Da Wip
| Month | Team | Content | Delivery | Skill | Stamina | Free | Avg | App | Wins | Pts |
| --- | --- | --- | --- | --- | --- | --- | --- | --- | --- | --- |
| Feb 2016 | | 5.3 | 7.2 | 8.6 | 9.5 | 9.5 | 8 | 1 | 4 | 40.10 |
SIDW Competition Results
| Month | Content | Delivery | Skill | Stamina | Free | Avg | App | Wins | Pts |
| --- | --- | --- | --- | --- | --- | --- | --- | --- | --- |
| Feb 2016 | 5.3 | 7.2 | 8.6 | 9.5 | 9.5 | 8 | 1 | 4 | 40.10 |