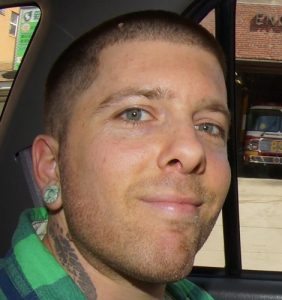 Name

Bran Nu

Nationality

United States

Leagues

Spittin In Da Wip

Seasons

2017 T.Points, April 2017
Witty, honest lyrics infused with subtle humor and humility make this intelligent and creative artist a favorite to those with an ear for Hip Hop.
After five years of instrumental music (clarinet and saxophone), Brandon "BRAN NU" Stephens began writing lyrics and performing in 1999 as a sophomore in High School. While attending the Richard Stockton College of New Jersey in 2001, BRAN NU became an artist as well as the Vice President of the indie record label, The High Council (under the alias, Probable Cause), and was featured on High Council releases, Rhyme Language (2001), and The Molecular Structure of THC (2004). Citing creative differences, BRAN NU left The High Council and released independent, solo projects, Word Up (2006) and BRAN NU: Thank God! (2010).
Much of BRAN NU's inspiration comes from his struggles with addiction and his work as an EMT in Atlantic City, NJ. Today, he is a father of two, a husband, and is truly grateful for his "BRAN NU" life.
With vivid storytelling ability, witty one-liners, and a unique sense of humor, BRAN NU's lyrical finesse and likeable personality would be an asset to any record label looking for new talent.
Spittin In Da Wip
| Month | Team | Content | Delivery | Skill | Stamina | Free | Avg | App | Wins | Pts |
| --- | --- | --- | --- | --- | --- | --- | --- | --- | --- | --- |
| April 2017 | | 8.76 | 8.28 | 8.29 | 8.17 | 4.23 | 7.55 | 1 | 0 | 37.73 |