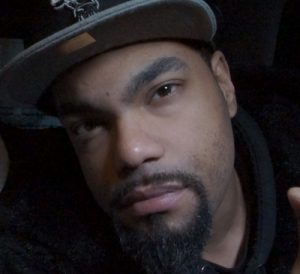 Name

Cambatta

Nationality

United States

Leagues

Spittin In Da Wip

Seasons

2017 T.Points, Mar 2017
FINALLY, HE HAS MANIFESTED IN MODERN TIMES TO LEAD A MOVEMENT AND ALLOW THE WORLD TO KNOW HIS TRUE NAME… CAMBATTA.
Imagine if an enlightened soul scoured the cosmos for centuries accumulating and synthesizing the most pivotal ideas in order to incarnate and disseminate all sacred wisdom just in time to free humanity from it's mental shackles…
It's his glowing eye that is floating atop the pyramid.
His name could be heard in hushed tones around the ancient Kemetian mystery schools. It was he who described Atlantis to Plato. Hermes Trismegistus consulted him before etching the alchemical secrets in the Emerald Tablets. He was the first curator of the Library of Alexandria. Moses heard his voice while inhaling the fumes of the burning acacia bush. He'd frequently communicate with Terence McKenna through as the mushroom. Finally, he has manifested in modern times to lead a movement and allow the world to know his true name… Cambatta.

After examining the progression of humanity, Cam' pinpointed the most crucial time in history where we are at a precipice. Either we continue down the path of culturally influenced apathy and ignorance or take a stand and start spreading knowledge.
Syncing his arrival perfectly with the emergence of technological mass communication & information sharing, also while there's a thriving art form in which to perfectly display his enlightened and utterly unique perspective.
Cambatta is harnessing the transformational power of the internet and hip hop music to redefine the status quo. With empowering and soul-affirming statements like "I look like God!" Cambatta uses his music to outline the philosophical narrative needed to free yourself all the while getting you to dance and chant along. Cambatta turns the music listening experience into a shamanic ritual. The instrumental is a MAOI allowing the listener to be fully receptive to the world-viewing shattering audible hallucinogen that is Batta's lyrical dimethyltryptamine.

Cambatta has mastered the mastery of his craft & is lauded by everyone that hears the result of his 100,000 hours of dedication.
For more info visit CambattaMusic.com
Spittin In Da Wip
| Month | Team | Content | Delivery | Skill | Stamina | Free | Avg | App | Wins | Pts |
| --- | --- | --- | --- | --- | --- | --- | --- | --- | --- | --- |
| 2017 T.Points | | 9.3 | 9.01 | 9.33 | 8.02 | 3.53 | 7.89 | 1 | 2 | 39.19 |
| Mar 2017 | | 9.3 | 9.01 | 9.33 | 8.02 | 3.53 | 7.89 | 1 | 2 | 39.19 |