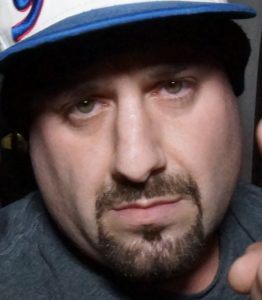 Name

MC Whiteowl

Nationality

United States

Leagues

Spittin In Da Wip

Seasons

2017 T.Points, Jan 2017
Born in the Bronx and raised in Greenburgh New York, WhiteOwl is a multi-talented Hip-Hop veteran.
He was first introduced to the world as WhiteOwl, on Reprise Records, in 2001, when he served as an MC, DJ and Producer in the short-lived hip-hop quartet, Bad Ronald.
The group garnered significant MTV airplay with its first single "Let's Begin."
His debut music video, produced by Marc Klasfeld, memorably opens with White Owl rising from a garbage can filled with Marijuana smoke.

White Owl is an Electrifying performer, Emcee & DJ, that has toured the U.S.A.
He's also a member of the NYC Hip-Hop Supergroup, Certain.Ones.
He is widely known for his collaborations with Statik Selektah, N.Y. Times Best Selling Author Jeff Pearlman and producer FatCatHayze156.
​
​"White Owl is one of the fastest rising emcees on the underground Hip-Hop scene and rightfully so after proving his lyrical merit on dope tracks like Insomniac's Weekly Top Ten charting gems, "One Chance,"produced by Statik Selektah & "The Scent of Kings," produced by FatCatHayze156. MUCH more music is on the way from this Veteran Heavyweight." ~Insomniac Magazine
Find out more about MC Whiteowl at mcwhiteowl.com
Spittin In Da Wip
| Month | Team | Content | Delivery | Skill | Stamina | Free | Avg | App | Wins | Pts |
| --- | --- | --- | --- | --- | --- | --- | --- | --- | --- | --- |
| 2017 T.Points | | 5.3 | 8.7 | 7.4 | 9.8 | 8 | 7.84 | 1 | 0 | 39.20 |
| Jan 2017 | | 5.3 | 8.7 | 7.4 | 9.8 | 8 | 7.84 | 1 | 0 | 39.20 |