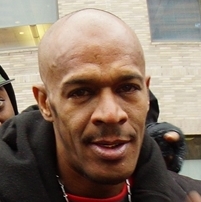 Name

Sha 120

Nationality

United States

Home Town

Far Rockaway

Leagues

Spittin In Da Wip

Seasons

2016, Feb 2016
Sha 120 was born in Flatbush Brooklyn and moved to Far Rockaway Queens at the age of 13. After a 15 year hiatus, Sha 120 returned to Far Rockaway and took the title of "Uncle of the Rockaways".
He considers his music as "rapoetry". His musical influence came from artists like Rakim, BDP, Common, And One, and also UTFO.
Sha 120 is associated with distinguished gentleman under the guidance of "DEADVISION Entertainment" and "Krazeworld Productions".
His unique style of lyrical content is very influential and he is also positive mentor to residents of the Far Rockaway Community.
February 2016 episode: http://www.spittinindawip.com/sha-120/
SIDW Competition Results
| Month | Content | Delivery | Skill | Stamina | Free | Avg | App | Wins | Pts |
| --- | --- | --- | --- | --- | --- | --- | --- | --- | --- |
| Feb 2016 | 7 | 8.6 | 8.3 | 8.7 | 7.5 | 8 | 1 | 2 | 40.10 |