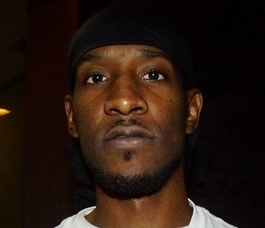 Name

Born Eternal

Nationality

United States

Leagues

Spittin In Da Wip

Seasons

Nov 2015
Eric Isaiah Thomas(a.k.a. Born Eternal or EAZIE) i have lived this Hip Hop culture as an artist over 15 years , DMX is my favorite rapper( what's Good DOG) because of how he display real life with he's music( DMX music saved me from make some wrong choices in life GOOD LOOKING X) when i 1st started rapping my father told me (i dont wanna hear one curse in your music, the minute i do!, no rap more for you!) my mother told me( make sure you speak clear, you want the people to hear what you got to say) my old brother told me way before he pass away from cancer ( keep it real with your music, dont looking to get sign to a label work to build your own label be your own boss)…. with that being said i will like to introduce you to BORN ETERNAL….. THE ENTERPRISE….. THE MOVEMENT…… THE WAY OF LIFE
WHERE THE MOTTO IS "FAITH, FAMILY, FRIEND"…… LIFE IS A SOUND TRACK AND THEM THAT HAVE AN EAR LET'EM HEAR WHAT THE SPIRIT IS SAYING………BORN-E!
Thanks goes to Jesus for turning my talents from drawing to rhyming, thank you lord, U saved my Life Thank you!
I would like to thank my Father he told me not to curse in my raps 13 years ago, thank you
I would like to thank my Mother for tell me to make sure u speak clearly
because you want the the people to hear what your saying. thank you
i would like to think my older brother for help me to be a better Rapper/M.C. thank you
i would like to thank my ex-wife for supporting my music and given me a beautiful daughter, thank you
Kraze (producer) and Honey Glaze
(Business manager/management).
to @slickdareaper production good looking on the tracks (MIAMI TO N.Y.)
to @CrackFactory production thank you for the support bro
I would like to thank all of my friend that either supported or inspired me, thank you
thank to all the Rapper/M.C.'s that feature on the demo songs and my album songs
THANK YOU!!!this is our movement BORN'E!' FAITH, FAMILY,FRIENDS………
Born Eternal is a movement, "Greater is he that is in me then he that is in the world."
This is more then music. Born Eternal is a way of Lifestyle
as you can hear, listener.
Thank You for supporting
Hip Hop.
demo songs available to download.
on Soundcloud.com/borneternal
Direct contact me at:
DM me no
Twitter.com/borneternal
Thank you for taken the time to list to Born Eternal Movement music
BORN "E" ! ! ! ! ! ! ! #777
View Born Eternal's November 2015 episode HERE
SIDW Competition Results
| Month | Content | Delivery | Skill | Stamina | Free | Avg | App | Wins | Pts |
| --- | --- | --- | --- | --- | --- | --- | --- | --- | --- |
| Nov 2015 | 5.6 | 8.5 | 7.6 | 9.2 | 9 | 8 | 1 | 0 | 39.90 |