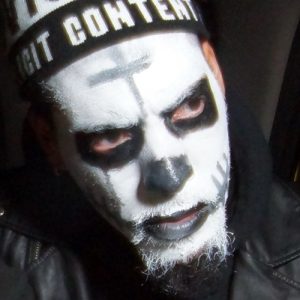 Name

Grizzy Hendrix

Nationality

United States

Leagues

Spittin In Da Wip

Seasons

2017 T.Points, Mar 2017
Grizzy Hendrix is an artist unlike any other. Reigning from Laurelton, Queens, NY and having been co-signed by the likes of Tech N9ne, Wale, Bizarre from D-12, DJ Cocoa Chanelle (Hot 97, Kiss FM) and many more successful people in the music industry, Grizzy Hendrix raps with a passion comparable to only Tupac and Eminem while packing vivid and witty lyricis similar to The Notorious B.I.G., Nas and Jay Z. Having entered hip-hop as an associate to fellow Queens representative Stack Bundles, Grizzy's story begins when he was inspired by Tupac Shakur to begin writing poetry at age ten. By eleven, Grizzy was beginning to deliver his lyrics in rap formation and was impressing his friends and family in the process of doing so. Although he did not begin to consider making his hip-hop artistry a full career until his junior year of college, Grizzy Hendrix credits Stack Bundles for helping him develop his own flow and style while educating him on the various aspects of emceeing. Having been privileged enough to hear Stack's unreleased Gangsta Grillz mixtape before the late, great artist's passing, the untimely death of Grizzy's friend and mentor only motivated him even further to reach for the stars.
Grizzy Hendrix- Stan 2015 (Hi Eminem)

Posted by Grizzy Hendrix on Friday, September 4, 2015
Now known for his recent collaboration with Skyzoo, Emanny and AlistProducer titled "Lost Borough" as well as the controversy filled songs "J Cole Ain't Fucking With Me" and "Mommy Daddy", Grizzy Hendrix has also performed at SXSW both in 2013 and 2012. Grizzy Hendrix's latest solo project, titled Schizophrenia, was released in 2011 and received critical acclaim from multiple industry insiders as well as fans around the world. As of now, Grizzy is hard at work with his Masked Mob team to complete his next solo release, Controversy, an album that will be produced entirely by AListProducer, a music producer who has worked with the likes of Dr. Dre, Joell Ortiz and Akon. With most modern artists being here today and gone tomorrow, Grizzy Hendrix is aiming to leave a lasting impact with his fervor filled and brutally honest music that breaks each and every politically correct boundary.