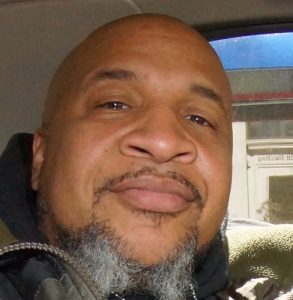 Name

Parry P

Nationality

United States

Leagues

Spittin In Da Wip

Seasons

2017 T.Points, April 2017
Parry P "Biography"
1979-1986 released 3 records one with JazzyJeff of Jazzy Jeff and the Fresh Prince. Performed as the Rapper, RadioPersonality, TV Host and music executive known as Parry P. Opened for andperformed with the following legendary rappers: Dr Jekel & Mr Hyde, RunDMC, Disco 4, Sugar Hill, Jimmy Spicer, Captain Rock, Ice Cream T, RoxanneShante, Big Daddy Kane, Biz Markie, T La Rock, Grand Master Flash and theFurious Five, Angie "Angie B" Stone (formally of Sequence), JazzyJeff, Will "Fresh Prince" Smith, Chuck Chillout, Treacherous Three,Chuck D of Public Enemy, Salt & Pepa (formally known as Super Nature),Crown Rulers, Lady B, Steady B, Cool C, 3XDope, Schoolly D and many more…
1984 Cosmic Kev & Parry P performedat the Festival of American Folk Life Sponsored by the Smithsonian Institute,where their photos were archived.
1986 featured in a documentary "TheStory of English" an Emmy Award winning nine-part television series, and acompanion book, both produced in 1986, detailing the development of the Englishlanguage.
1996 Radio Personality at WPHI Philly103.9 Known as The Hypest Voice In Radio
1997 A&R Direction and Sequencing ofThe Disappearing Acts Soundtrack for HBO Films, The soundtrack for the LionsGate Film titled "O", The soundtrack for the Lions Gate Film"Bully" and the direct to DVD film written by Lawrence Fishburntitled "Once In The Life". Kurupt's "Kuruption" Album andthe Album "Streetz is a Mutha". Also signed and was the A&R forthe platinum overseas group the "Spooks". Featured in a book titled(Street conscious Rap)
2000 Spooks become an over seas platinumphenomenon over 1 million sold.
2002 Philadelphia Urban Legend Award.
2006 DJ for the Sean Paul Concert at TheElectric Factory over 5000 (People)
2007 ON AIR Personality PhiladelphiaRadio 107.9 WRNB Parry P is in the Philadelphia Hip Hop Hall of Fame.
Toured withRoc Monee and the Ying Yang Twins
April4th – Aggie Theater, Ft. Collins, CO April 6th – Big Easy Concert House,Spokane, WA April 10th – Dome, Bakersfield, CA April 11th – Key Club, LosAngeles, CA April 13th – Galaxy, Santa Ana, CAApril 15th – Club Antro, San Antonio, TX
2008 March of dimes Philadelphia A.I.R(Achievement In Radio) Awards
Best DJ andMix Show ("Club 1079" on WRNB Hosted By Parry P with DJ Bent Rock)
2010 Host of the 1 World Hip-HopChampionship as seen on MTV2
2011 Co- Host With Dougie Fresh / LadyB's 30th Anniversary 30 Year in Radio as the First Female Hip-Hop RadioDJ @ The Dell. featuring, Salt and Peppa, Public Enemy, Big DaddyKane ,DJ Cash Money, Evette Money, Malika Love, MC Breeze, Scwooly D, Tuff Crew,3XDope, DJ Gary O, Cory DST,Touch Tone, Jay Ski, Rich Madena, DJ DiamondKuts and Frankie Smith
2012 Gobbanaland Award "life TimeAchievement Award "Parry P"
Presently – Program director at FLEEK 98FM, Host major events at The Dell, Trump Plaza, Liacouras center and various local spots thru out the Tri-State Area.